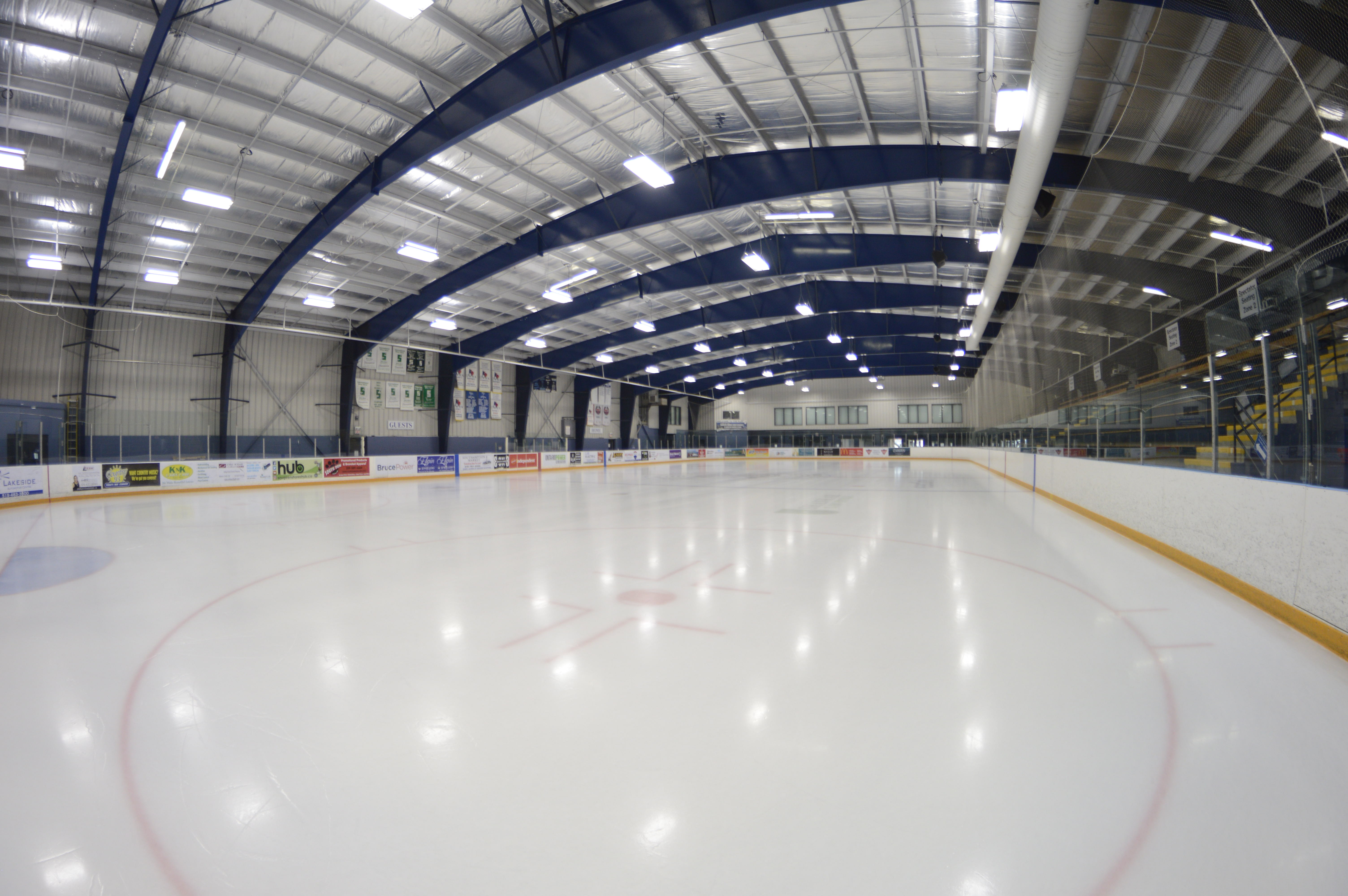 Arenas
Schedules and Ice Rental Information
Regular Season Schedule
Skating memberships can be purchased from the municipal office.
Regular Season Skating Schedule
The regular season continues from January 7 to April 21, 2023. There is no Open Figure Skate on April 14 or 21. The last weekend public skate is Saturday, April 15.
Skating Cancellations and Closures
Last skating day at the Coliseum, March 26
Plex closed April 7 (Good Friday) and April 10 (Easter Monday)
No open figure skating April 14 or 21
Last skating date at the Plex, April 21
Skating Fees
Drop-in fees per skater (HST included)
Child, Student or Senior: $3.50
Adult: $4.75
Family: $7
Parent and Tot: $2 (per tot, parent skates for free)
Open Figure Skate: $10
Skating passes are available for purchase at the municipal office. They can be used for any skate during the 2022-2023 schedule.
Child, Student or Senior: $43.93
Adult: $59.52
Family: $87.71
Open Figure Skate: $50 (5 punch pass), $100 (10 punch pass)
Skating Rules
Skaters under 10 must be directly supervised by an adult on the ice
Skaters under 12 must be supervised by an adult
No figure skating except during Open Figure Skate
No food or drink on the ice surface
No horseplay, tag, racing, rough play etc.
No throwing snow
No balls, pucks, sticks, chairs, pylons etc. on the ice surface
No use of electronic devices (including smartphones)
Skate helpers/assists are available for use
Strollers may be pushed by an experienced skater
Skate in the direction of all skaters
Skate guards must be worn in the front lobby areas
Use of a helmet is strongly recommended for all skaters
Skates must be worn on the ice surface
Ice Rentals
Availability
Use the links below for each arena to view ice availability. Ice rentals are not booked for less than 1 hour (50 minutes of skating time, plus a 10 minute flood).
How to Book
Email the Programs and Facilities Booking Coordinator or call 519-832-2008 ext. 131
Submit your Group Waiver and completed ice rental terms and conditions
Payment due prior to ice rental
Rates
Prime time (after 5pm, weekends anytime): $171.40+HST per hour
Non prime time (weekdays before 5pm): $121.98+HST per hour
Last minute ice (booked within 24 hours): $74.06+HST per hour
Holiday rate (prime time): $155.99+HST per hour
Holiday rate (non prime time): $104.60+HST per hour
Insurance: $5.32 per ice rental under 3 hours, per season rates are available for recurring bookings
Locations
Both facilities offer:
Multi-purpose rooms and halls
Canteens
Off-season floor rentals
The Southampton Coliseum is also home to the Southampton Curling Club.